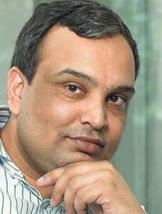 Vinay Gupta Co Founder & Chairman of the Board
Vinay Gupta is the dynamic young visionary and founder of Via (formerly Flightraja). His persistent pursuit to create seamless travel in India led to the formation of India's leading Travel Services Company. In the very first year of its inception Via has become the topmost Travel Company with a network of 20000 agents in 1200 cities of India. Its annual turnover is USD 500 million. With its unique B2B model and dedicated services to the travel industry Via is creating a silent revolution in the travel sector in India.
A professional turned entrepreneur, he has previously held prominent senior management positions with leading multinational companies in the United States. His previous assignments include consultancies in the Risk Management business with Credit Suisse, First Boston in New York and consultancies with Citibank NA, Merrill Lynch, Morgan Stanley and BMW.
Vinay holds a Bachelor of Engineering Degree in Computer Science from SV University and is presently pursuing CFA from the CFA Institute of America. He is a Member of the CFA Institute of America.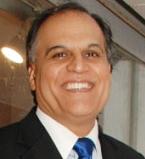 Ashwini Kakkar
Ashwini Kakkar has wide experience across various industries but the travel business is his primary passion. He has been conferred with numerous awards by travel trade organisations. He was also bestowed the prestigious ''Ordre National du Merite'' by the French Government in 2007, in recognition of his contribution to promoting Indo-French relations.
He studied mechanical engineering at Regional Engineering College, Kurukshetra & completed his MBA from the European Institute of Business Administration (INSEAD), France. Besides this he also secured a management degree from IIM-Kolkata and a law degree.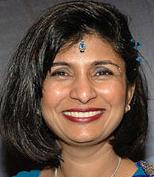 Vani Kola
Vani is a serial entrepreneur and visionary known for identifying emerging markets and building successful market-driven software companies. For the last 10 years she has focused on founding and building her various companies.
She was also the founder and CEO of Certus Software and RightWorks before they were bought by global companies. Vani's personal commitment to excellence and integrity influences her approach to building companies, developing products and empowering people. Vani is profiled in numerous books and has been identified as one of the top 10 entrepreneurs in Silicon Valley. Outside of enjoying building high growth companies her interests focus on raising her two daughters and musing about finding the perfect balance between work and family. She is involved in various organizations focused on fostering entrepreneurship and women leadership.

Jim Hornthal
Jim was the Founder of Preview Travel, which was one of the first online travel companies. The company went public in November 1997 (NASDAQ: PTVL) and then merged with a division of Sabre Holdings to form a new publicly traded company called Travelocity.com (NASDAQ: TVLY).
Jim is also the Lester Center Fellow for Entrepreneurship and Innovation at the UC Berkeley Haas School of Business, where he works as an advisor, lecturer, and judge for the annual Business Plan competition. Mr. Hornthal received a Bachelor's Degree from Princeton University and an MBA from Harvard Business School.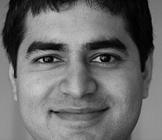 Shailendra Singh
Shailendra is a Managing Director with Sequoia Capital India. Prior to joining the firm in 2006, Shailendra was a strategy consultant at Bain & Company in New York. Earlier, Shailendra was an entrepreneur in the digital media industry. Shailendra received an MBA with Distinction from Harvard Business School and a B.Tech in Chemical Engineering from IIT Mumbai. Shailendra is also a Kauffman Fellow.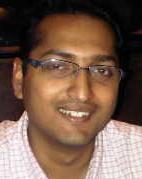 Amit Aggarwal Co Founder and Board Observer
Amit Aggarwal has a background from the automotive industry having worked in Ford and Daimler Chrysler. He has worked as the head of Metrics and Data analytics for their retail website. He is keen about data analytics and metric space and has extensive knowledge of front end technologies.
Amit is a Computer Science Graduate from IIT, Roorkee, where he topped his class and has been awarded the President of India Gold Medal for versatility and overall excellence.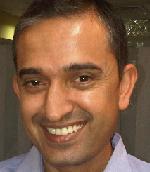 Swaminathan Vedaranyam - CEO
Swaminathan has been responsible for large business operations across multiple geographies which include India, Sri Lanka, Philippines, S.Korea, Nepal etc. He has extensive experience in online business, affiliate marketing, network management and new project rollouts. He has sucessfully pitched for and managed sensitive Government outsourcing initiatives for American, Australian, United Kingdom, New Zealand and Indian Government.