Mystical Flavors of North-East India (Summer Packages) (5N/6D)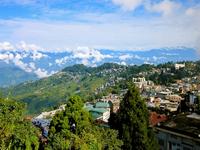 2 Nights Darjeeling ,
1 Night Kalimpong ,
2 Nights Gangtok

Darjeeling
Steeped in natural exuberance and soulful serenity, North-East Indian region represents the perfect utopian landscape. Its lush tea estates, gurgling waterfalls, enchanting mountain peaks and misty forests are treasure t...
Ways to Travel Himachal's Best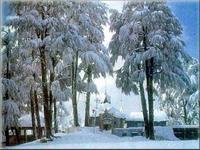 2 Nights Shimla ,
3 Nights Manali ,
1 Night Chandigarh

Shimla
Here's presenting another exciting route to travel best of Himachal Pradesh. The tour itinerary is designed to perfection to include some of the best tourist destinations of this north Indian state. Cities of Shimla, ...
Mauritius with Villas Mon Plaisir Hotel (7D/6N) Land Only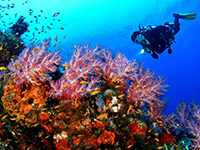 6 Nights Mauritius

Mauritius
Mauritius in truest sense epitomizes extravagance, tropical splendor and luxury. The island that enchants its visitors with its heavenly beauty of its famed sandy beaches, lavish hotel properties and azure sea front is e...
Gujarat Temple Tour (4N/5D)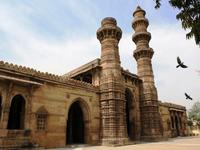 1 Night Ahmedabad ,
1 Night Jamnagar ,
1 Night Dwarka ,
1 Night Somnath

Ahmedabad
The city of Ahmedabad follows Gandhian philosophy to perfection as it welcomes all guests with open arms irrespective of their caste, color or creed. Nicknamed, Manchester of the East, Ahmedabad remains one of the most i...
Exploring Ladakh (A Fixed Departure Tour) (7N/8D)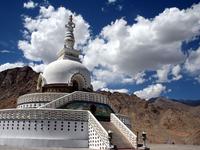 2 Nights Leh ,
1 Night Nubra ,
1 Night Leh ,
1 Night Pangong ,
2 Nights Leh

Leh
Tour to Ladakh is designed to cover various enchanting destinations of the region. The tour encompasses Leh, Nubra Valley and Pangong Lake that will take you past breathtaking heights of India and to some of the most sce...
MAGIC MOMENTS AT SINGAPORE CRUISE & BEYOND ( FIXED DATES)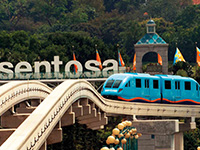 3 Nights Singapore ,
2 Nights Singapore Cruise

Singapore
Singapore is the place to have fun at any time of the year. Bursting at the seams with vibrancy and brimming with excitement, Singapore is sure to keep you entertained with an exciting fusion of cultures and adventurous ...
Shimla- Manali Rendezvous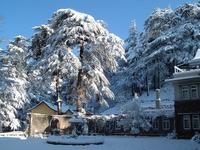 2 Nights Shimla ,
3 Nights Manali

Shimla
Shimla- Manali Rendezvous is a well-structured tour itinerary that combines visits to two of the most famous hill stations of Indian state of Himachal Pradesh. Ample amount of time is dedicated to each of the towns to ma...
Kumaon Short Escape (4N/5D)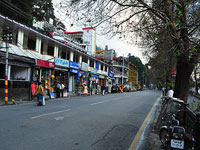 2 Nights Nainital ,
2 Nights Corbett

Nainital
Special Andamans (3N/4D)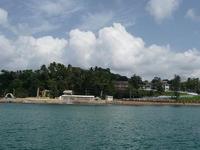 3 Nights PortBlair

PortBlair
Port Blair is the first city which welcomes all international travelers on the sandy beaches of Andaman & Nicobar Islands. At first glance one can fall head over heels in love with the beach beauty of the town and the c...